If it is not right do not do it; if it is not true do not say it.
Marcus Aurelius

OfficiaNet - Knowledge Base
Search Content:
We have a number of articles free for you to browse covering a wide range of subjects related to the running of organisations and business practices. Type into the search box above or alternatively click on the categories below to view the content for each section.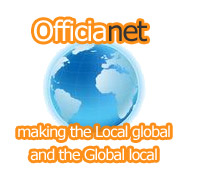 Business Networking
Our user-friendly system designed to build relationships, network, find new partners and open new markets
Anytime, Anywhere
Access your key data from anywhere at anytime - all you need is internet access and a web-browser