Lack of money is no obstacle, lack of an idea is an obstacle.
Anon

Costings
| | |
| --- | --- |
| | Basic Account: A basic account on OfficiaNet is FREE of charge, providing you with access to the networking, business directory, calendar and task manager. The only restriction is that you can only set up three "clubs" with the free account. |
| | Single User Account: A single user license for the full business services, which allows access to our Project Manager system, Business Management system, Organisation Manager and Mail Manager currently costs just £100 pa. |
We have plans to release a multi-user license later this year.

If you are a registered Charity please contact us directly.

To sign up for our service click here.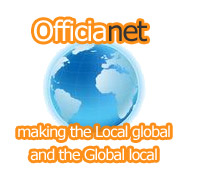 Business Networking
Our user-friendly system designed to build relationships, network, find new partners and open new markets
Anytime, Anywhere
Access your key data from anywhere at anytime - all you need is internet access and a web-browser