FAQs
These are our most frequently asked questions at OfficiaNet.
The simple answer is anyone. Do you run a business? Work in sales and need to keep a track of your business dealings? Do you work in social enterprise or the 3rd Sector industry and need to manage your projects?
Basic use of OfficiaNet is FREE. For our additional business Back Office services we charge a nominal fee. For details of our packages click here.
How will it benefit my business?
OfficiaNet's online professional and social networking is an established and powerful tool for improving communication, helping businesses and organisations with methods to collaborate, make effective procurement decisions, workforce engagement skills. Added to this OfficiaNet's powerful business back office services and you have the tools to take your business to the next level.
OfficiaNet is a hosted application that runs on fast, secure servers in a top-rated hosting facility so you can rest assured that your data is safe, whilst at the same time is available for you to view from anywhere in the world.
Security features include:
SSL security for all log in pages
SSL for all data communications
inbuilt additional security for accessing data
on-going user authentication
Our servers and data are stored in a completely secure facility. We treat the security of your data as critical. Our facilities are designed around providing predictable, reliable security for your data, with consistent monitoring of all critical areas.

Physical security systems include:
24/7 on-site security
Muliple levels of security required for access:
- Badge/Photo ID access screening
- Biometric screening
- Escort requirements for access
Video camera surveillance
Security breach alarms
Further to this passwords and other sensitive data are encrypted within the system.
For a password reminder, simply go here and enter your email address.
If you haven't created your Profile during the sign up process you can create one by logging into your account, and clicking on "Profile". Click on Create/View profile and then complete all the fields with your relevant details.
I can't find my Profile in a search
Your profile is likely to be working fine, but may need to be activated. Log on to your account and click on "Profile" in the side navigation. If your profile is set up correctly you will see three links across the top of the page, View Profile, Edit Profile and Activate/Deactivate Profile. Make sure you can see the message "Your Profile is currently set to Active".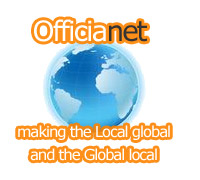 Business Networking
Our user-friendly system designed to build relationships, network, find new partners and open new markets
Anytime, Anywhere
Access your key data from anywhere at anytime - all you need is internet access and a web-browser